Randolph Family Restaurant Receives Morris County Small Business Grant
Rosie's Trattoria, the popular Randolph family restaurant, received a $15,000 Morris County Small Business Grant Program check today, as two of the Morris County Board of County Commissioner made a special delivery.
The restaurant's struggle to remain in business during and after the pandemic epitomizes what the entire restaurant industry in New Jersey endured, with many not surviving. Closures, a slow return of patrons and rising costs well after 2020 challenged restauranteurs to be creative, flexible and work long hours.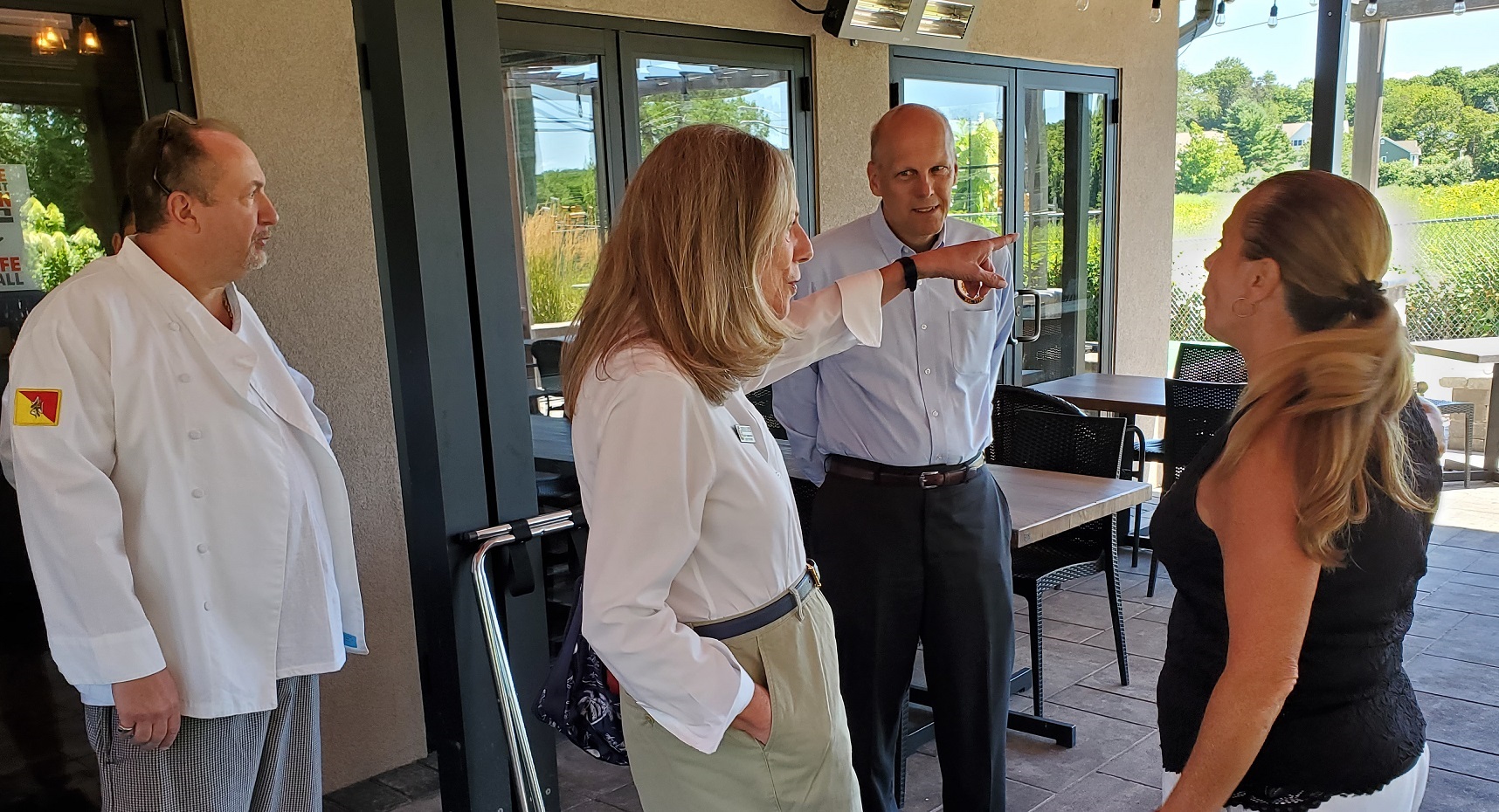 "Our customers, they kept coming and we could not have done it without them. This is a family restaurant, we have always been a family restaurant and we are so thankful," said Rosie Inchiappa, who owns and operates the business with her husband, Giuseppe.
"This town was very supportive, everyone was supportive," said Giuseppe.
The pandemic hit when Rosie's, located on Sussex Turnpike in Randolph, was remodeling and expanding. The restaurant quickly adapted with a take-out business and, when lock-down orders were finally rescinded, an expanded outdoor seating area. The cost of doing business continues to increase, and the restaurant qualified for the full $15,000 permitted under the Morris County Small Business Grant Program.
Commissioner Deputy Director John Krickus and Commissioner Deborah Smith delivered the check and a letter from the board to Rosie, her husband and brother in-law, Rene.
Apply Now For a Morris County Small Business Grant! morriscountysmallbusinessgrant.com
Nearly 550 grants have been approved to date under the Morris County Small Grant Program, which was the brainchild of the Morris County Commissioners, as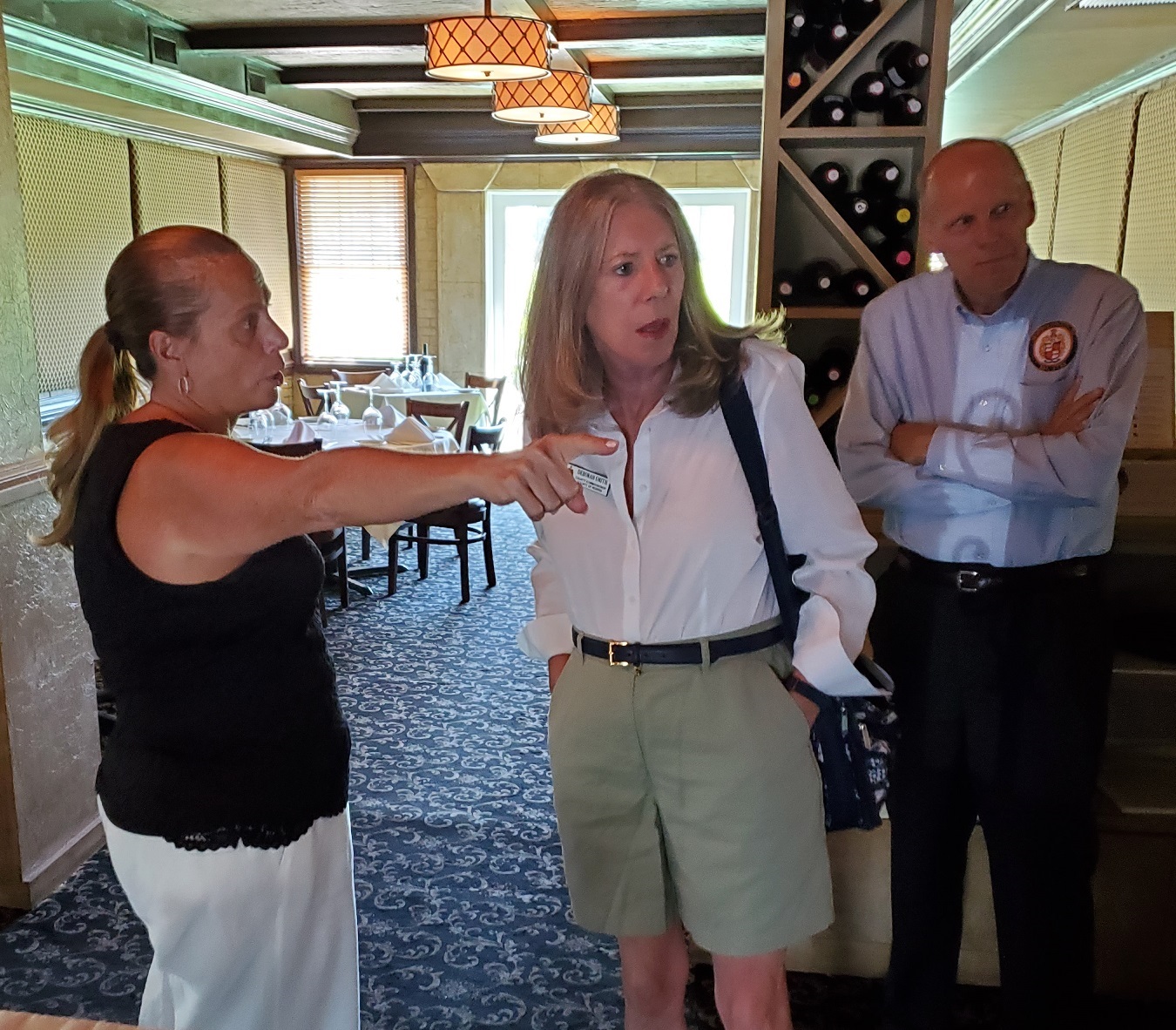 they developed a unique use of funds issued to the county through the American Rescue Plan Act. Federal guidelines only allow Morris County to apply the dollars to pandemic related expenses incurred during and after March 2021.
The board set aside $10 million in funds for the program, and less than $1.8 million is still available.
There is NO COST to apply.
Federal guidelines covering the grant program will determine exactly which expenses for coverage and which applications may be approved. The grants are capped at $15,000 per applicant. However, business owners and nonprofits are encouraged to submit applications that include all costs they believe may qualify for the grant, even if the total amount of a single claim exceeds $15,000.
A final review may determine that some costs submitted for consideration are not covered under the program guidelines. However, by submitting all expenses that may qualify, applicants increase the possibility of getting the maximum amount of grant dollars possible.
Article Courtesy of The Official Website of Morris County.
Photos:
Top Left: The Commissioners look over the restaurant's outdoor dining area with Rosie and Giuseppe.
Bottom Right:  Rosie took the Commissioners on a tour of the family-run restaurant, which opened in 2005.