October Jobs Report: Manufacturing Makes a Comeback
Data from the US Department of Labor
Nov 8, 2022 – In October, the U.S. economy added 261,000 jobs, bringing the 3-month average to 289,000 jobs per month. The unemployment rate rose to 3.7% but remained near historic lows. No super sector saw a decline in jobs in October, with notable job growth in manufacturing and healthcare. Average hourly earnings rose 4.7% compared with October 2021, a slower rate of growth than in prior months.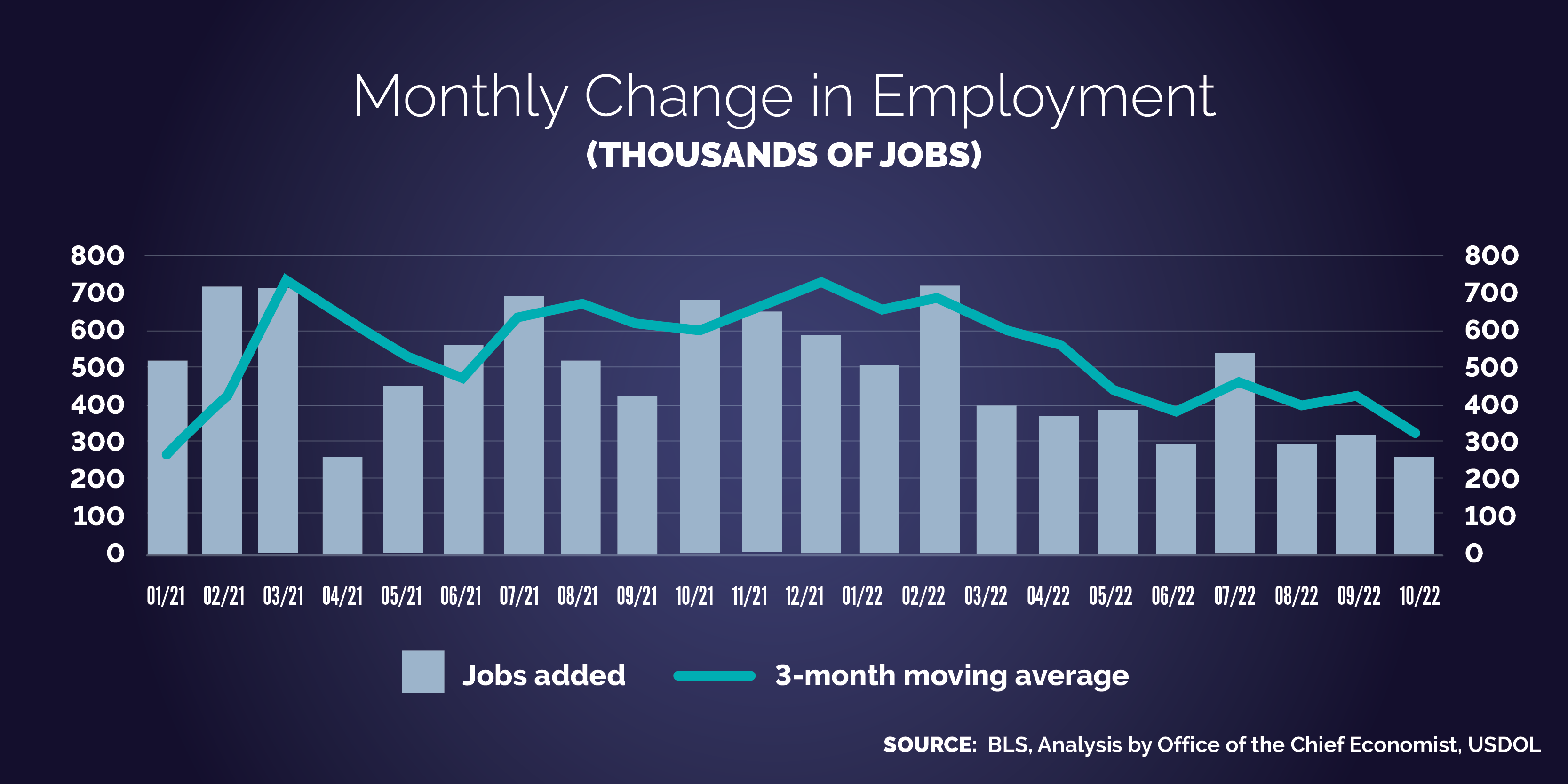 Manufacturing employment since February 2020
In 2022 alone, the manufacturing sector added 367,000 new jobs. Manufacturing grew by 32,000 jobs in October, continuing the historic resurgence of this blue-collar sector, which now provides 137,000 more jobs than it did before the pandemic. This is aligned with the Biden-Harris administration's keen focus on supporting domestic manufacturing, supply-chain resilience and creating good jobs at home.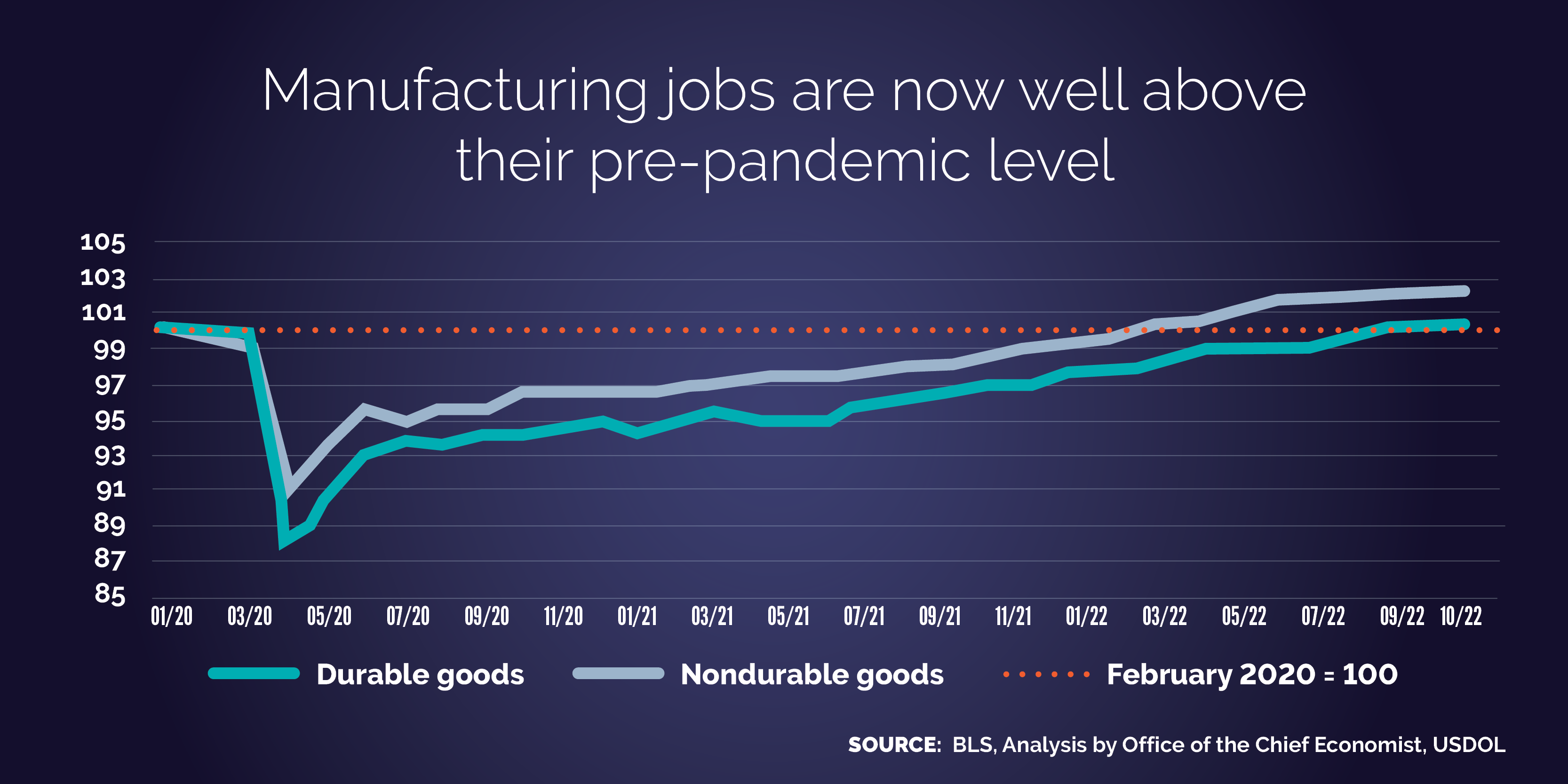 In October, notably, much of the monthly job gains in manufacturing were driven by durable goods manufacturing (+23,000 jobs or 71% of manufacturing jobs added). Some of the largest monthly changes in durable goods manufacturing were in transportation equipment, computer and electronic products, and fabricated metal products. Each of those industries added 5,000 jobs in October.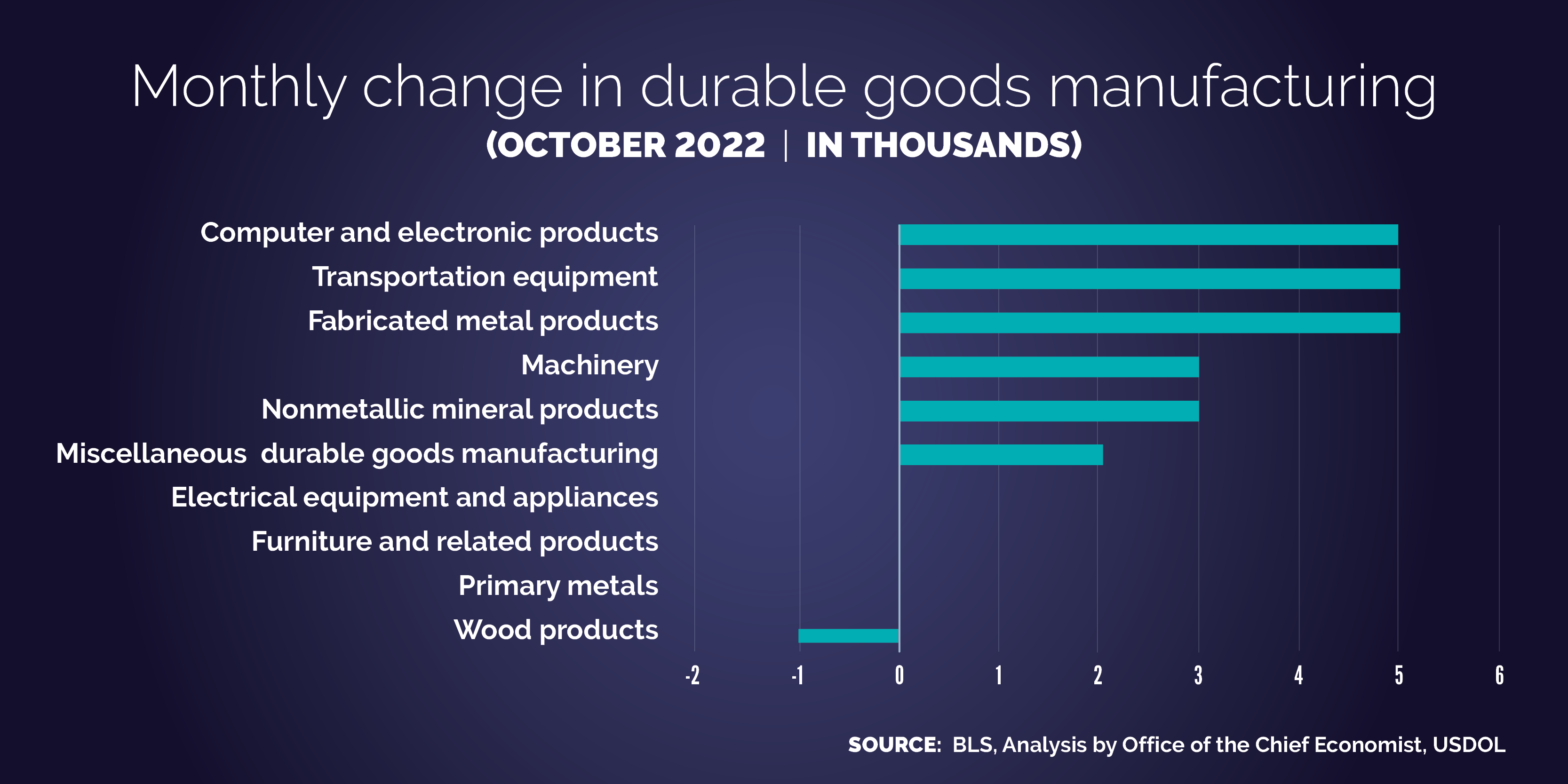 Historic investments through the Bipartisan Infrastructure Law and the Inflation Reduction Act are helping spur manufacturing growth while upgrading our nation's infrastructure and growing our clean energy economy. And through the Good Jobs Initiative, the Labor Department is collaborating across the government to build strong labor standards and equitable pathways to good jobs in manufacturing and other growing industries that will help workers today – and strengthen our economy in the long term.
Article & Charts Courtesty of US Dept of Labor